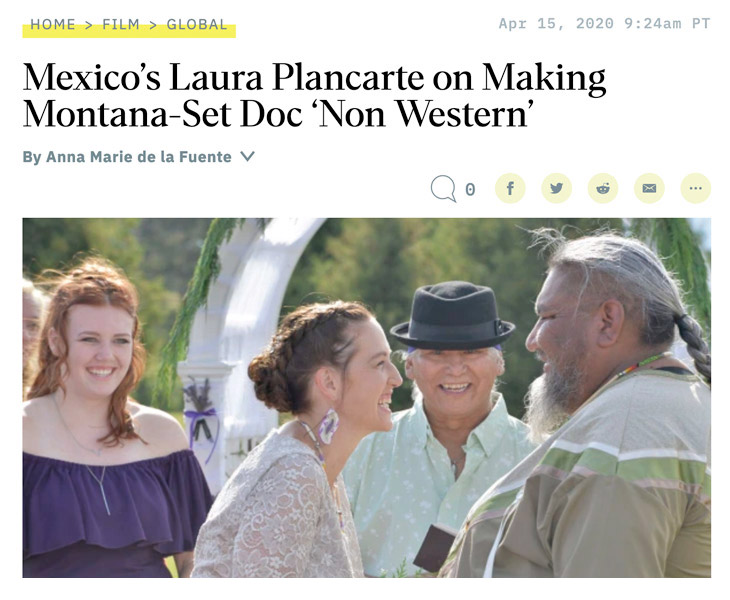 Variety
Mexico's Laura Plancarte on Making Montana-Set Doc 'Non Western'
One of the buzz films at Visions Du Reel, Mexican filmmaker Laura Plancarte's Montana-set "Non Western" explores the romantic journey of Thaddeus, a Cheyenne native, and Nanci, a Caucasian, and the challenges their interracial union faces. Through them, Plancarte explores the chains of oppression that persist from one generation to another.
Thaddeus and Nanci were all set to travel to Visions du Reel in Switzerland when the coronavirus pandemic scuttled those plans, said Plancarte...
ver detalles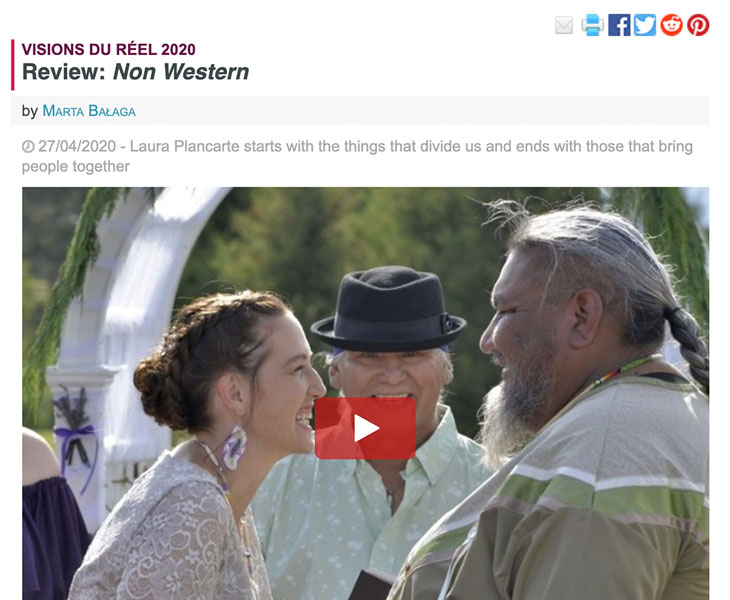 Cineuropa
VISIONS DU RÉEL 2020, Review: Non Western
In a way, Laura Plancarte's lovely documentary Non Western [+] could be seen as yet another addition to the eternal will-they-won't-they conundrum, as a man of Cheyenne origins and his Caucasian fiancée prepare for a traditional marriage ceremony – the first step towards assuming, among other things, very conservative gender roles.
ver detalles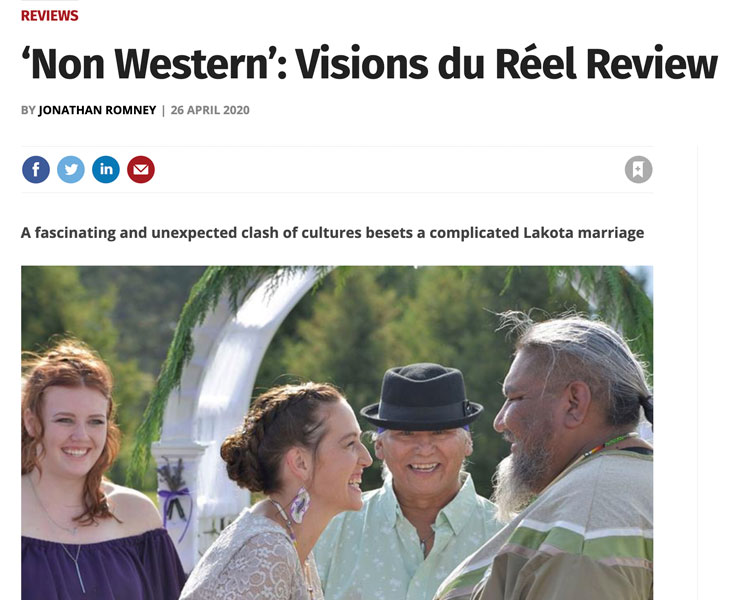 Screendaily
REVIEWS 'Non Western': Visions du Réel Review
Assumptions about gender, culture, identity and the ways in which individuals heal their own psychic wounds all come into provocative focus in Non Western, the third feature by Mexican-born film-maker Laura Plancarte. Following on from Tierra Caliente and Hermanos/Siblings, both set in her home country, Plancarte here studies a couple trying to find happiness against the background of a traditional Native American culture.
ver detalles
Raindance Film Festival 2017